Enable Your Business To Its Maximum Potential With Cloud Innovation
Ajel approach is to lower the implementation and consulting cost associated with package implementation and customization to make it more affordable and widely accepted and to offer seamless support for your project from package selection through implementation, post implementation, optimization and upgrade. We strive to provide a solution that is the best fit for the customer and avoid runaway project cost. We will be the single point of accountability for your software, hardware and implementation services.
AJELâ disciplined approach consists of the four "Ds" - Discover, Design, Deploy and Drive to assist you in discovering your business objectives and driving your strategies from package selection through implementation, post implementation, optimization and upgrade.
IT CONSULTING
We align business and systems technology to address your business challenges and create sustainable, competitive advantages for you. Through strategic and optimized application of technology and utilizing our global delivery model, we accelerate higher levels of productivity and quality for our clients.
CLOUD COMPUTING
Harness the power of our suite of cloud management services to deliver real, measurable, and sustained improvements in your business performance.
DIGITAL TRANSFORMATION
Ajel is committed to accelerating digital transformation journeys by solving digital integration challenges that cover, Micro to Macro-level integrations of CMS, ERP, WMS, and TMS applications.
---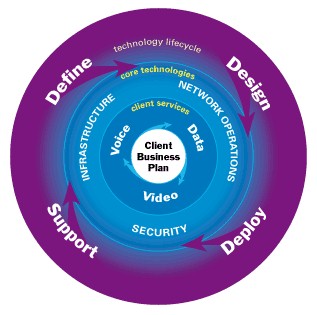 DISCOVER
Ajel works with you in partnership to understand your business, your existing technology, and your challenges and opportunities. This effort includes an analysis of industry trends, your existing technology infrastructure, organizational structure, immediate/long-term needs and your vision for the future. The Ajel team makes recommendations on initiatives that will maximize business impact. Through further discussion, this is translated into the vision and scope of the project.
DESIGN
At this point alternatives are crafted to address your specific business opportunities. Our architected approach ensures a complete, scalable solution, one that integrates with your current environment and maps uniquely to your business initiatives. Design creates for you a competitive and strategic game plan. The end result is well-articulated IT solution to the challenges facing your organization.
DEPLOY
With your requirements, approach and architecture defined, Ajel applies experience and technical savvy to deploy your solution. Processes based upon industry best practices and our Solution Delivery tool sets keep your efforts on track and under control. The results - projects delivered on time, on-schedule and on the mark with quantified returns and direct business impacts. Ajel services do not stop here.
DRIVE
In the modern paradigm, your IT infrastructure is mission critical and hence needs to be managed and enhanced constantly. With your solution implemented, Ajel provides post transition training, 24X7 application and infrastructure support, help-desk services and systems operations. One of our National Practices is focused on Outsourcing and is capable of freeing you from daily systems management, allowing you to concentrate on your most strategic business programs.
Together Discover, Design, Deploy and Drive make up the Ajel advantage in delivering successful business solutions.
---