Joins Us In Your Greatest Professional Mission
Give your career an Ajel edge, with a stimulating environment and a global work culture. You will find that taking pride in the work you do comes naturally at Ajel, with our focus on nurturing a workforce that is diverse, integrated, and aligned to a common purpose: delivering excellence, consistently. At Ajel we live and work by a set of values that is key to our success as an organization. Every employee, from the fresh recruit to the seasoned professional to the leadership team has internalized these values that help us go the distance to deliver value to our customers and enrich our lives as professionals.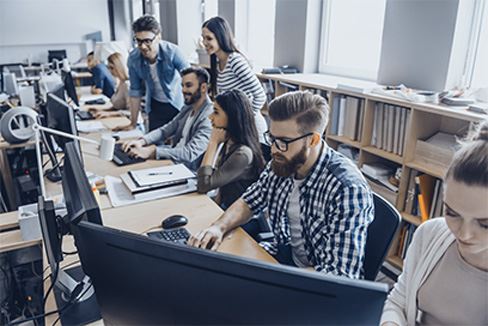 Our Employee Culture
If working with the best and brightest minds from around the world is something that you would like to do in your workplace, then Ajel is the place for you. Our global presence translates to a virtual team where you are likely to be interacting with your team members from different cultures, all seamlessly integrated into the quest to fulfill the client's technology needs. Ajel fosters an inclusive environment where we celebrate diversity.
We invest in Learning and Development
Every Ajelian has a development plan that contains the precise sequence of activities, initiatives, and programs aimed to improve and enhance his or her capabilities. With corporate growth on a fast-track, our development plans are fluid enough to adapt to the changing business scenarios, enabling our workforce to remain best-in-class when it comes to putting technology and innovation to work. Our mentorship and leadership development programs hone the skills of bright young Ajelians to take on bigger roles in the future. The programs cover
• Ability: Knowledge, skills, and competencies that an individual uses in his everyday work.
• Aspiration: Personal aspirations of individuals and initiatives taken by the individual to volunteer for development opportunities.
• Commitment: Willingness to align personal and professional growth plans.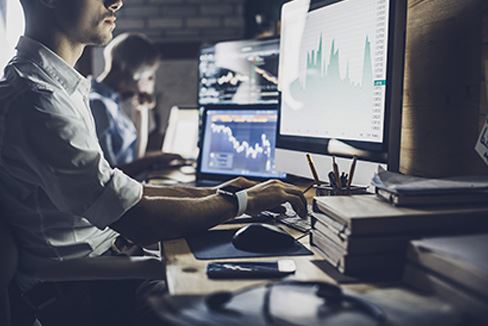 Ajel is An Equal Opportunity Employer (EEO)
At Ajel, we are committed to the goals of quality work products, service to our clients, and professionalism in our work environment. As part of that commitment, we have a continuing policy of equal employment opportunity.
All applicants and employees shall be treated the same without regard to race, color, religion, marital status, sex, age, national origin, sexual orientation, or disability in the determination of all personnel actions including employment, training, transfer, promotion, demotion, compensation, benefits, layoffs, educational assistance, social and recreational programs, retirement, and all other Company-sponsored programs and activities.
All employees shall be afforded an employment environment free of harassment, intimidation, or coercion related to their exercise of rights under equal employment opportunity policies and applicable regulations, including the filing of a complaint under applicable laws and regulations, should that become necessary.
We expect you to demonstrate a commitment to the Company's EEO objectives and demonstrate sensitivity to and respect for all other employees. Additionally, each member of management is responsible for fostering an environment free of discrimination and/or harassment.
The Company shall make reasonable accommodations for all employees (or applicants) with disabilities and to strictly follow the principles.